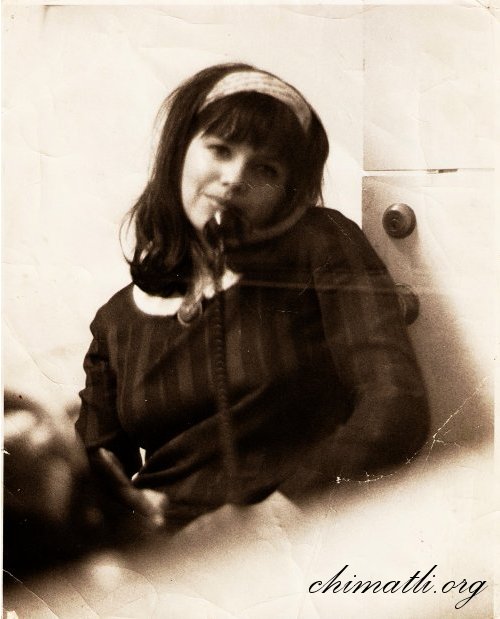 I came across this 8 1/2 x 11 photo of my mother while helping her clean the house the other day.
I hope she doesn't mind me secretly spiriting it away for use on this blog. It's such a lovely image, she reminds me of Anna Karina or I think Anna Karina has always reminded me of my mother. No one in my family reminds me of Serge Gainsbourg, that's probably a good thing.
Perhaps it's the size of the photo or the starlet affectation of her pose that inspired the joke note to my father (her boyfriend at the time) written on the reverse. Or maybe every young woman that grows up within sight of the Hollywood sign harbors a secret desire to be famous.