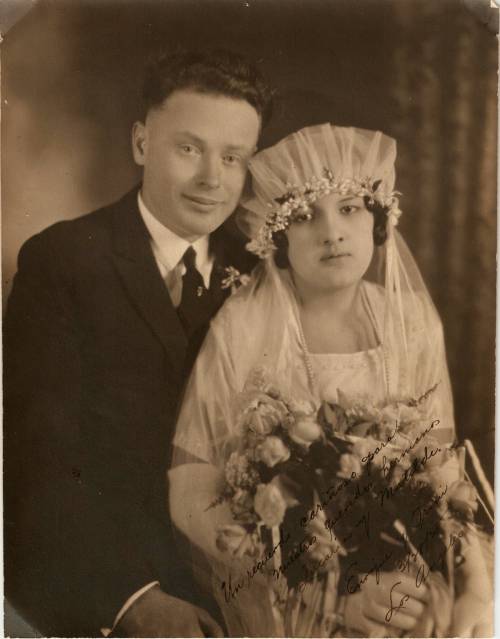 Trini y Enrique, Los Angeles 1920

It wasn't until the last few years that I discovered my family had been living in Los Angeles much longer than I thought. I always assumed it was my great-grandmother Matilde who decided to move west after my 32 year old great-grandfather Zacarias died from turberculosis (a disease most likely related to his working in the Arizona copper mines.) Apparently, Matilde's mother, known in our family as Nana Grande had already been living here in Los Angeles and according to family hearsay had also been running a boarding house in New York City. I can't imagine this last part is true because the rumor concerns some salacious rumors of secret offspring and such and furthermore, how in the world does a Mexican woman of limited economic means move between Sonora, Los Angeles and New York in the early 1900s? I suppose it's somehow possible.
As I slowly make my way through the old family photos, I see "Los Angeles" on a great number of them, such as this photo of my great-great aunt Trinidad and her husband Enrique Porter. I often wonder what life was like for them? My grandmother has told me countless stories of discrimination and yet, it seems she and her family easily intermarried and mixed/socialized with non-Mexicans. Not too much has changed in this city.