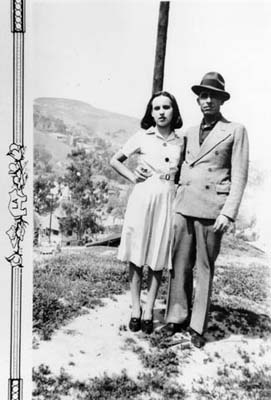 Jessie and Atanasio Garcia, somewhere in Los Angeles, circa 1942

I've encountered a few mysteries among the many family photos my maternal grandmother has given me to keep. For instance, I'm curious about these souvenir Los Angeles snapshots. What area is this? My grandmother refuses to answer because she hates this photo and the last time I showed it to her, she insisted I tear it up. That's her in the photo with our family patriarch, my grandfather Atanasio. They had recently married.
If anyone can identify the area, I would be most appreciative.