A series of objects, photographs, letters and other items found on the streets of Lincoln Heights.
Sunday in the park, bittersweet afternoon of the weekend about to end.
This photo and letter were found in an alley near my house. There are many more but I decided to start with this particularly touching letter.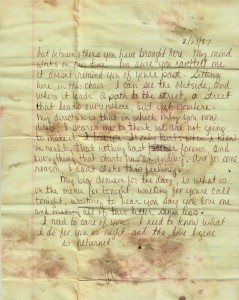 Please click the letters to read in a larger view.