Chinatown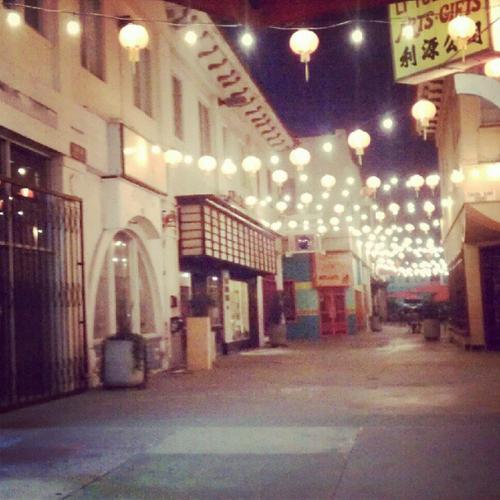 The movie was over and we heard the ghostly howl of a lonely dog.
I walked around the corner into the anachronistic little alley full of cages and cleaning supplies.
Big roaches scurried by. I didn't see a dog just a lit lamp in the window. People are home and dogs are wailing.
It was all of a sudden silent, no hound to be seen or heard. A guy with a baseball cap walked by me in the dark. I scooted to one side.
I met my friends again. The wine was finished.
The dog once again began it's deathly howl.