The Savages -The World Ain't Round It's Square

The Savages, sixties garage punk from Bermuda of all places. Raw, melodic and thoroughly awesome!
Baby
Take a look around
All the people do is bring us down
They stare at us like we don't belong
They think they're right but they're really wrong.
Baby, The World Ain't Round, It's Square.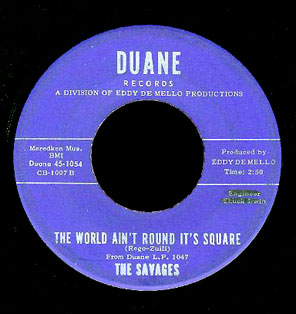 Graphic courtesy of Garagehangover