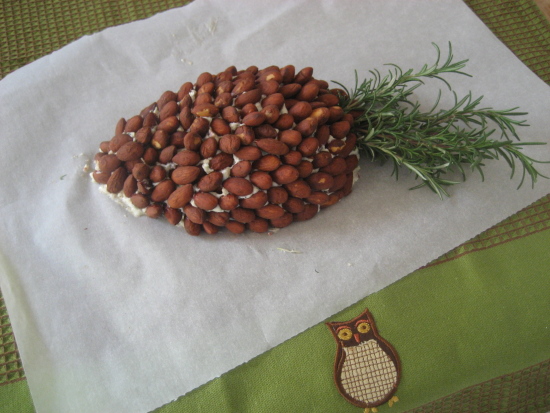 "Pinecone" Cheeseball I made a couple of weeks ago, recipe from Amy Sedaris.
1.
Why hasn't anyone come up with a common nickname for the computer? There's the "net" for internet and "blog" for web-log but none for the ubiquitous piece of technology I am currently using. In Spanish, it's worse. I always feel like I'm gonna say an offensive word. "Com-PUTA-dora, " I carefully draw out the word, hesitant about where to put my emphasis. It was easier in Spain, where computers are called ordenadores. Another mouthful sure, but not one to get you in trouble. Wait, maybe there is a Spanish nickname for computer? I can't recall.
2.
Why do folks still care about what Nostradamus had to say? Was the dude ever right? How is it that his prophecies still hold some sway in our time? Is this how the bible started?
More stupid things to come…
–