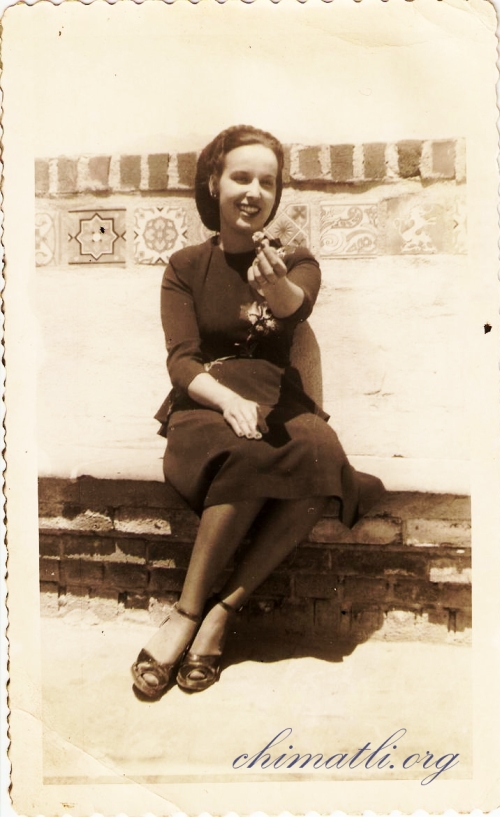 Jessie Tellez Garcia (1922-2008)
For natives of Los Angeles, rain is exciting. We don't have many seasonal changes. Wind and water for a couple months a year remind us of the circular movement of life, even if our nature isn't as obviously dramatic as in other places. In a few days, when the sun starts to shine, the air will be filled with the energy of millions of sprouting seeds as they begin their new lives. We revel in the fleeting greenery they bring to our usual beige surroundings, our lives once again full of color.
On the second anniversary of my Grandmother's passing, I think of these things. I still miss her terribly but she is always with me in my dreams and in my memories.
I've been listening to lots of Arthur Russell lately. His piece Another Thought is a perfect match for the mood of the day.
[audio:http://chimatli.org/blog/wp-content/uploads/2010/01/arthurrussel_another-thought.mp3]
Listen here for Arthur Russell's Instrumentals 1974 Vol. 1
More on Arthur Russell's disco projects coming this week!