I listen to a lot of the local Banda/Norteno/Ranchero/Cumbia stations here in Los Angeles – there are quite a few! My favorite station is La Rockola 96.7 from Santa Ana, unfortunately their signal strength is not always reliable way up here on the Eastside. La Rockola station seems to have a "no Grupero or sappy love song" policy (unless it's Pitbull or Aventura) which I quite appreciate because nothing gets on my nerves more than a sappy Banda ballad. Despite this, there are a couple of Banda ballads in this bunch, the vocal styles overcome the deficiencies of the genre.
I like the fast stuff, the music you can dance to, double beats, twiddling accordions, big tamborazo sounds and snappy tuba rhythms. The weird thing about Spanish radio is they never tell you the name of the song or the artist's name. You are just supposed to KNOW. Where you find out, I'm not quite sure. The swapmeet? El Mercadito? Letreros on light poles announcing the latest show at the Pico Rivera Sports Arena? I'm saying this because there are songs I would have liked to include here but didn't include for lack of information. For instance, there's this song La Rockola plays about a "Toro Loco." Anyone?
Below is a small offering of some of my favorite Mexican tunes from this year. The lyrics are horrible, I'll just say that straight off the bat, all bling bling (lumi lumi), show off-y, bad ass womanizing drug dealing kinda stuff. My dream for 2012 would be a feminist and political themed detournment of Banda. Now that would be something!

Banda Los Recoditos – A Toda Madre
(more…)

Carol and Snowy Red-Breakdown (1981 original, this remixed version is from the late 80s)
More music! I never intended this blog to be all about music but it has for now.
I came across this song while listening to French New Wave bands on Youtube and was blown away by the tight beat in those first thirty seconds. I can totally imagine lots of bands now wholly using this sound for their own. Just give Carol and Snowy Red some credit. Even back then they had names for all the tiny subgenres and this was called "New Beat."

Star Slinger – Casanova's Jump Off

Star Slinger, one of my favorite new DJs from, where else? The UK! Manchester, specifically.

Star Slinger – Elizabeth Fraser (Cocteau Twins Rework)
Love the way he takes on Cocteau Twins in this remix from their album "Heaven or Las Vegas."

Deerhunter – Helicopter(Star Slinger Remix)

Fantastic remix of Deerhunter's Helicopter!

Cassius-I Love You So (Skream remix)
If folks are gonna start dressing like the 90s again, I say we bring back the music with it. If you read this blog about a year ago (ha, I know hardly anyone does) you would've remembered I predicted or hoped for a jungle/drum n bass/amen break revival – happy to say it's here! This little corner of the electronic music world is being called Nu-Jungle or J-Tek (Jungle Tekno) and it's massive! (to borrow a British term). This track has everything 90s electronic music did well, plus some: diva vocals, anthemic hooks, addictive sing-a-long lyrics and the beautiful 140 rpm Amen Break. I first read this track as "Skream mix which made me feel twenty again." And seriously, that's how I felt too. Can't wait to hear more tunes in this genre.
This remix was released February 14, 2011 on Ed Bangers label.

Cassius – I Love You So
The original's pretty good too!

Bizarre Inc – Playing With Knives
Now that the music world's getting all ravey again, you should watch this video for some dance tips. None of that standing in place and bobbing your head crap. I frequent Low End Theory and the suburban kids who make up the majority of the crowd, can be a bit boring with their slight body swaying to the heavy beats and dubstep. It's time to move people – do it like Utrecht!

The Freestylers – Punks (Original Mix)
ALL HAIL THE AMEN BREAK!
Classic breakbeat from 2004.

The Lindy Hop from the 1941 movie Hellzapoppin'

Al Minns & Leon James doing the Charleston
The human body is capable of the most exquisite movements.

Kiko & S.Deschezeaux – Rock Your Body
I admit it – I have no shame – I liked the Justin Timberlake version too.
This was one of my top listened to albums of 2010. It was released in 2008 but I'm always behind on these things. Below are three tracks from the album.

Deux – Game & Performance
GAME AND PERFORMANCE

You can be someone
If you grow with me
Your simple Song
Is something else
You simulated
your love for me
You can be someone
if you grow with me

You just need
Game and Performance
Your Life is a prospecting Company
Business Man
Yet you kill the Boss
Computers programs shadows in the Night.
More at the Deux website.

Comix – Touche Pas Mon Sexe

Marie Moor – Pretty Day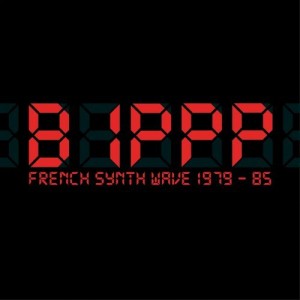 More on French New Wave at this website.
Another favorite from the album, Ruth's Poloroid Roman Photo here.

Visti & Meyland – Stars
Sometimes, most of the time, others are better at articulating what I wish I could.
From the site, Big Stereo:
Visti & Meyland made some waves with their Yes Maam release which featured some huge remixes by Trentemoller and Kasper Bjorke. Now they are back with their latest "Stars." Its quite unique and could be easily mistaken as instrumental because the vocal comes in late at around the 5 and half minute mark. The release is through Bear Funk and includes remixes by The Time and Space Machine, and Rodion & Mammeralla which is my favourite. Another winner from Visti & Meyland.
From the site, Space Dust:
In fact – you could say that if fellow Dane Trentemoeller is the Dark Prince of Denmark – Visti & Meyland – are the Speedo-equipped, sandal-wearing Balearic Disco opposite bringing in the light, the fun, the Disco and the Funk on the arms of a coked-up Grace Jones!
Fofodji – Toi fais gaffe from Ben Le Pat on Vimeo.
(you will have to click the link to view the whole video)
Fofodji-Toi Fais Gaffe from the Lisbon kuduro scene. Check out the lowrider bikes, the contribution from my people!
You might remember awhile back when I was crazy over the Sound of Kuduro by Buraka Som Sistema. This was back when I was eager to share all kinds of global dance trends with you all. I kept thinking, nothing new's come along but more likely, it's just that I hadn't had much time to seek these things out. And then I remembered these kuduro videos I was going to post long ago and forgot.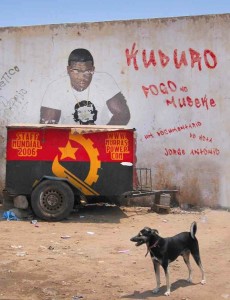 More on Kuduro (from Wikipedia, sorry!):
The roots of kuduro can be traced to the late 1980s when producers in Luanda, Angola started mixing African percussion samples with simple calypso and soca rhythms to create a style of music then known as "batida". European and American electronic music had begun appearing in the market, which attracted Angolan musicians and inspired them to incorporate their own musical styles.[2] An Angolan MC, Sebem, began toasting over this and is credited with starting the genre.[3]

The name itself is a word with a specific meaning to location in the Kimbundu language, which is native to the northern portion of Angola. It has a double meaning in that it also translates to "hard ass" or "stiff bottom" in Portuguese, which is the official language of Angola. Kuduro dancing is similar to Dancehall dancing of Jamaica. It is mostly influenced by zouk, soca, and rara music genres. It also combines Western house and techno with traditional Angolan kilapanga and semba music.[4] As Vivian Host points out in her article, despite the common assumption that "world music" from non-Western countries holds no commonalities with Western modern music, Angolan kuduro does contain "elements in common with punk, deep tribal house, and even Daft Punk."[5] It is thus the case that cultural boundaries and limitations within the musical spectrum are constantly shifting and being redefined. And though Angolan kuduro reflects an understanding and, further, an interpretation of Western musical forms, the world music category that it fits under tends to reject the idea of Western musical imperialism.[5] The larger idea here is that advancements in technology and communications and the thrust of music through an electronic medium have made transcending cultural and sonic musical structures possible. According to Blentwell Podcasts, kuduro is a "mixture of house, hip-hop, and ragga elements,"[6] which illustrates how this is at once an Angolan-local and global music. Indeed, this "musical cross-pollination"[5], as Vivian Host calls it, represents a local appropriation of global musical forms, such that the blending of different musics creates the music of a "new world."

Costileta – Xiriri
This is a popular kuduro tune from Angola. The dancing is impressive!
Kuduro is also extremely popular in France as evidenced by this compilation clip of French youth under the kuduro spell. The dancing gets particularly good around 1:28.
Read more here: Kuduro: Techno from Angola to the World
« Previous Page
—
Next Page »